January - We started off the new year with Beth's cheerleading season and a fourth birthday for sweet little Carrie.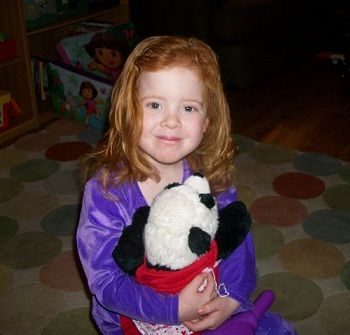 February - Five year old Matt started reading fluently. Little Beth turned seven and went off to her very first slumber party. Big Matt and I stayed up into the wee hours of the morning making lots and lots of birthday cupcakes - decorated with kitties of course. My old van caught on fire during rush hour, totally freaked me out, and began our search for a replacement van.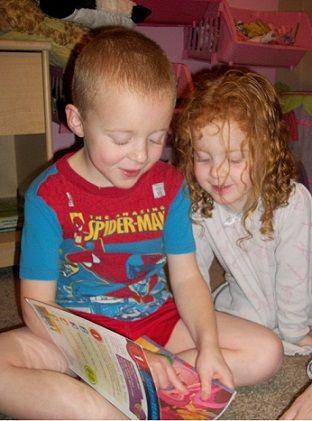 March - Big Matt got a promotion! It was several years in the making, and I was so proud. The kids enjoyed hunting Easter eggs at Carrie's preschool, although Katy bagged up quite a few rocks. Our spring garden really began to take off, and it was oh so pretty. We also made a trip into DC to see the Cherry Blossom trees.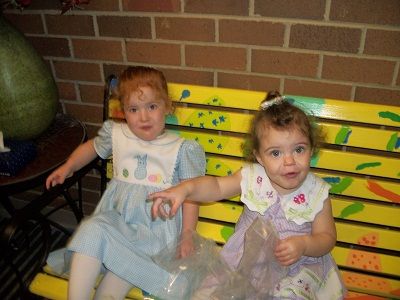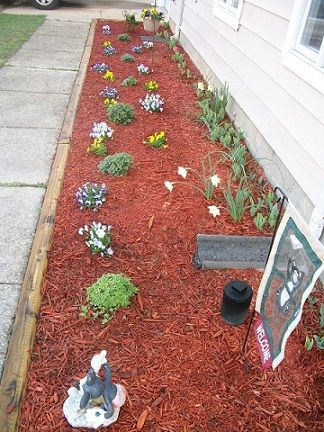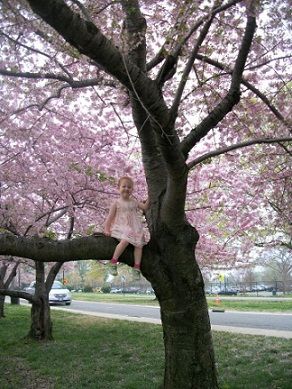 April - Mr. Matthew turned six! He had a birthday party at the base lake and park, and his daddy made him a Jeep cake. We celebrated Easter. Daddy had to work so the Easter bunny came early. I did take the kids to church by myself, and they did quite well. With the little girls getting bigger I started finding it easier to take the whole bunch out by myself. The kids and I enjoyed a week of Spring Break from public schools.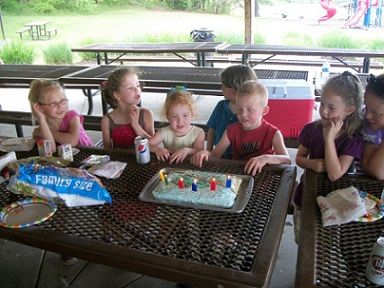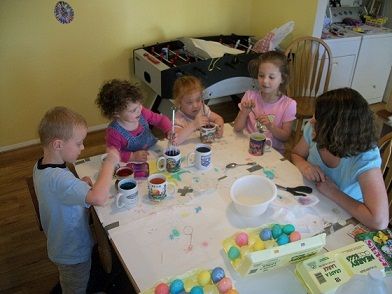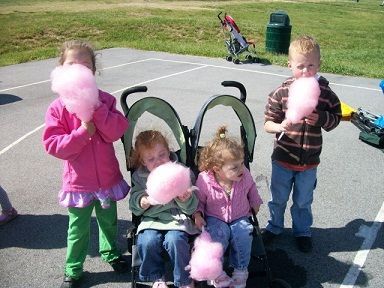 May - May was an exciting event. The biggest event was the Andrews AFB air show. We live on Andrews and walked over all three days. Such fun! T-ball season (Matt) and baseball season (Beth) were in full swing. The kids also finished up their year of AWANAS. Beth was a second year Sparkie, Matt was a first year Sparkie, and Carrie was a first year Cubbie. We drove down to NC and enjoyed a ride on Grandpa's new boat. Finally we spent Memorial Day at Kerr Lake.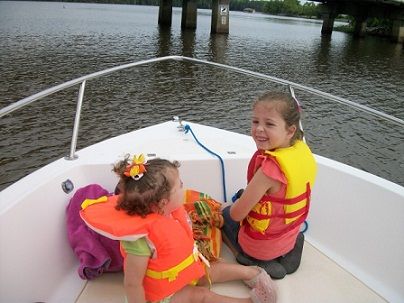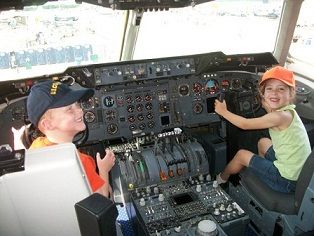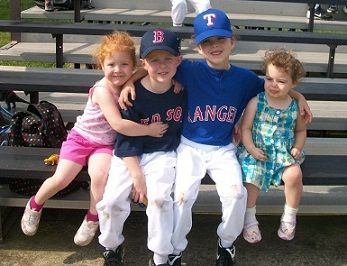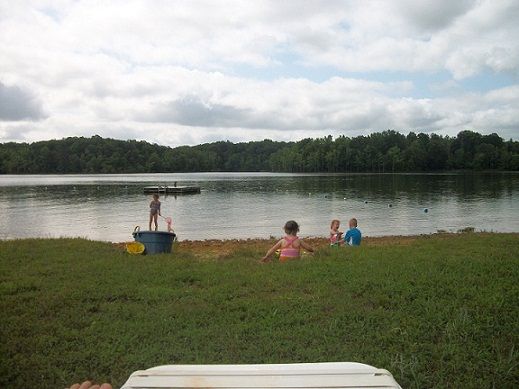 June - Sweet baby Katy turned two! The kids had their final day of school. Beth and Carrie had their "Peter Pan" dance recital. It was too cute. And then we headed off to the Bahamas for a family reunion. The trip of a lifetime! I could write a whole page about the troubles we had getting there (dumb airlines!) but we arrived two days late and had a blast. We're so blessed.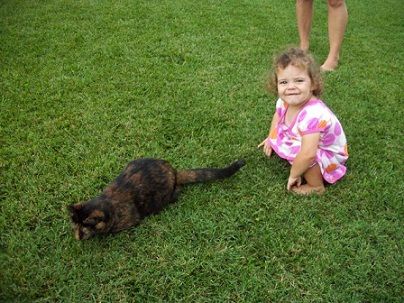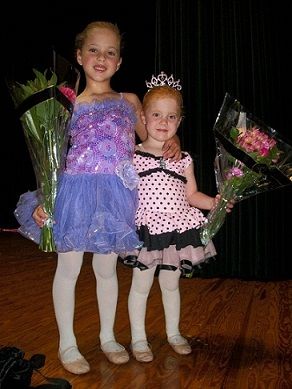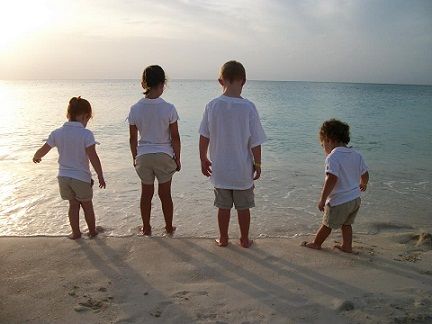 July - Happy 4th of July! This year we were able to watch the fireworks in DC for the first time. We then headed to Kerr Lake for the annual golf cart parade and potluck dinner. It was HOT. Like 115 degrees. We spent all weekend in the lake up to our neck like a family of turtles. The kids spent a week at VBS, and I helped teach the 5-6 year old kids. While home we went to the pool about every day. Beth passed the base swim test and was able to have free range of the pool for the first time.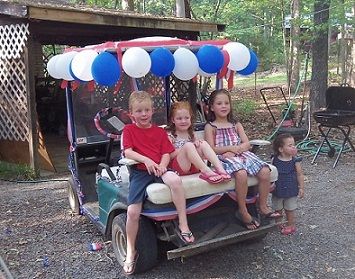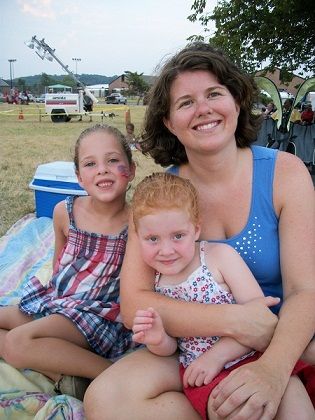 August - The dog days of summer. More days at the pool, playing at home, and a trip to NC to see our relatives. After over a month of not being able to drive I finally got my new van. A 2011 Town & Country - very nice!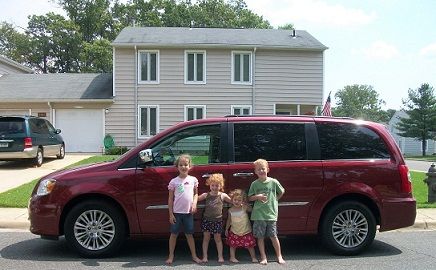 September - Back to school time for the Tyson kids! Carrie started preschool back up - three mornings a week in the four year old class. Beth and Matt started homeschooling this year, with Beth in second and Matt in first. They all three started AWANAS again, Beth and Matt began swim lessons (indoor), and soccer season kicked off. I coached little Matt's team again, but Beth aged up. We also took a pretty epic vacation through the VA mountains. Swimming and boating at Smith Mountain Lake, hiking in the Blue Ridge, touring historical sites, and venturing down into some caverns.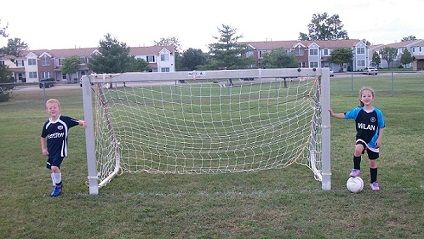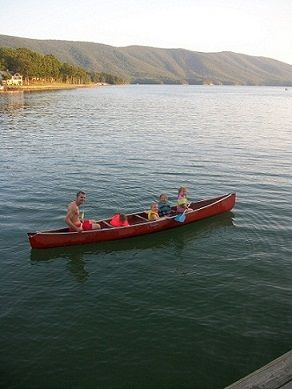 October - Happy Halloween and Happy Birthday to Big Matt! Chester the bad bunny came to live with us.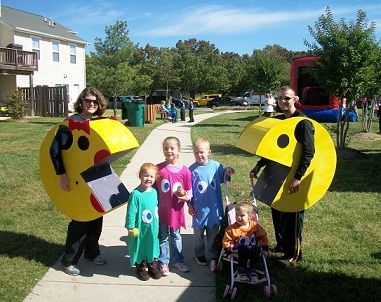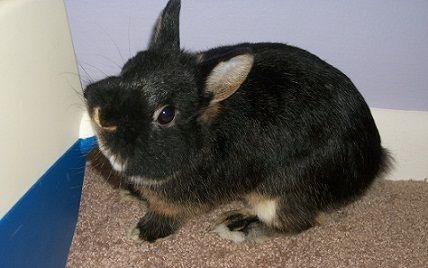 November - We went back to NC for Thanksgiving. It is sure nice being stationed so close to home. I celebrated my birthday, and Matt and I celebrated our 10th Anniversary. The kids finished their soccer season, and enjoyed several field trips. Homeschooling gives us so much time to travel. We even made it up to Hershey, PA.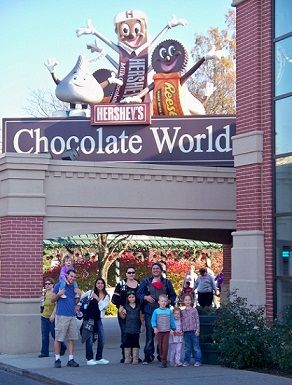 December - Merry Christmas! We enjoyed several parties and spent lots of time making crafts and baking. The kids of course went and saw Santa and they also sang in a Christmas program at church. The actual holiday was spent with their grandparents - such fun!