My sweet Caroline is now five years old. She loves animals, art, and digging holes in our yard. Her favorite color is green, her favorite food is shrimp, and she loves anything to do with pandas.
Carrie was born in New Haven, CT at just 27 weeks. She weighed in at 2 pounds 4 ounces. Despite her prematurity she was a surprisingly healthy baby, and had an uneventful NICU stay. Once she was able to take all her feeds by mouth and keep her temperature up we were finally able to bring her home. It was Easter Day when we were able to bring her home to stay. We went to one last church service as a family of four, then brought our two toddlers to the hospital to go get baby Carrie. We were fortunate that she was at a hospital that allowed siblings to visit the NICU, so Beth and Matt had already met her and were very excited.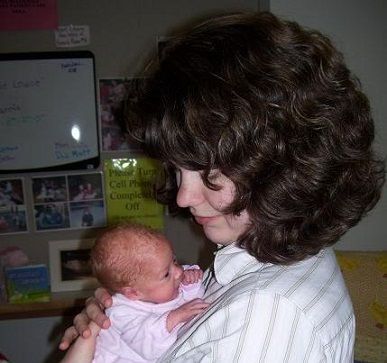 Carrie was our third child and was born into an already busy household. After our rambunctious little boy, we were pleased to find out that Carrie was an angel. Out of four, she remains my only truly easy baby. She slept well, ate well, and was so well behaved I barely had to childproof. She didn't enjoy the car seat that much, so we took to wearing her in a carrier whenever we were out and about. That left my hands free for the other two, and life was easy. Or as easy as life can be when you have three kids under three.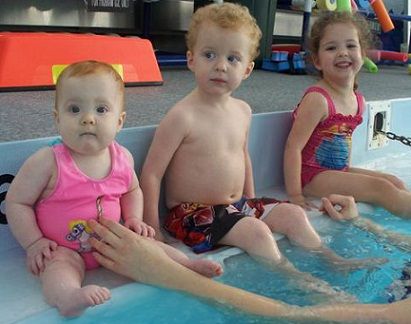 When Carrie was two she loved Elmo, our pet cats, and doing whatever her brother and sister were doing. She had a little girl named Xoey next door, who was just her age, and the two of them were the greatest of friends. After Carrie was about nine months old I went back to college to finish my teaching degree. She went to a wonderful daycare, along with Beth and Matt. I still talk to many of their teachers today. Right as she turned two, I graduated. Seeing how I was expecting #4 by then, and I knew the Coast Guard would be moving us soon, I decided not to start looking for a job with my fellow graduates. Instead, we said goodbye to our friends from the daycare, and I began my life as a stay at home mom.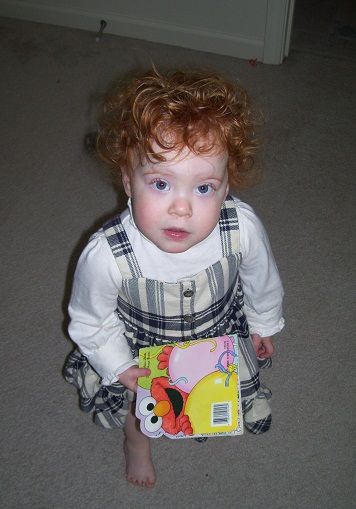 Caroline turned three right after the Coast Guard moved us from Connecticut all the way down to Mississippi. I had been homeschooling Beth, but following the move we decided to enroll her in public school. With her out of the house part of the day, and Katy still a baby, Carrie and Matt became the best of friends. It was about 65 degrees in the winter in Mississippi, and seeing how it was 9 degrees the day we left Connecticut, I felt like we were in paradise. We had a little park right behind our house and the kids and I spent many happy days there. Being on the Gulf Coast, Carrie also got to experience her first Mardi Gras parade and developed a love for seafood.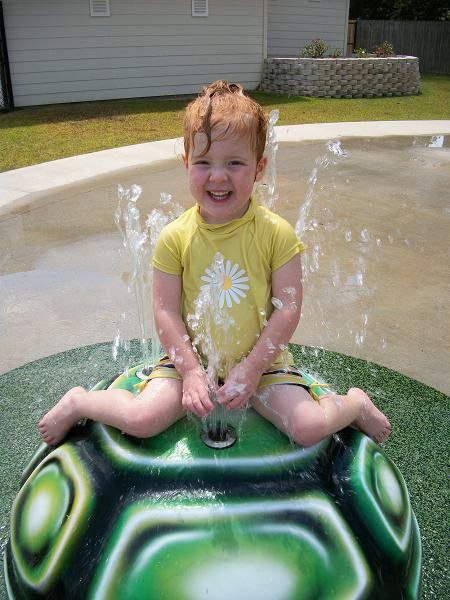 By the time Carrie turned four we had moved once again, this time to Washington DC. We spent out first year going into the city and seeing all the sites. Carrie started a two morning a week preschool program, and began ballet and tap lessons. Beth and Matt were in kindergarten and first grade, so her new buddy became little sister Katy Ann. The two of them spent many hours enjoying their play dough and coloring with their crayons, and I took them to the library or park almost everyday. Carrie has always been small for her age, so I was still able to push them in a double stroller when she is thoroughly enjoyed.
And now my Carrie is five! Wow, the years have gone by so quickly. This year I homeschooled Beth and Matt so my gang of four has been all together. It has been so much fun watching Carrie become one of the "big kids." Santa Clause brought her a bike with 16 inch tires this year, and she petals her little heart out on that thing. She also presents me with stacks of her beautiful art each day, and explains the elaborate games she plays with her stuffed animals. In short she is our little redheaded princess and we are so glad to have her.