I finally found a computer that worked well enough and a camera that worked well enough for me to get some pictures uploaded! Our current spring schedule includes four mornings at home, one morning at library
story time
, and three afternoons going to gymnastics, swimming, and dance. The kids are up early, and Beth usually is done with school by 9 or 9:30, leaving us with many hours to spend outside, going to the park, or just hanging around the house.
This past week we had fun....
beading
working on math...a Tyson kid favorite!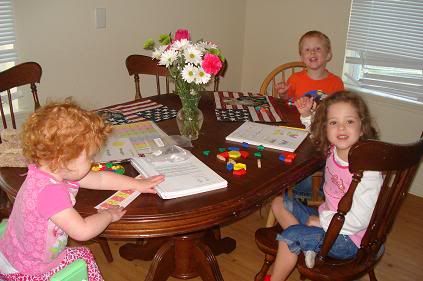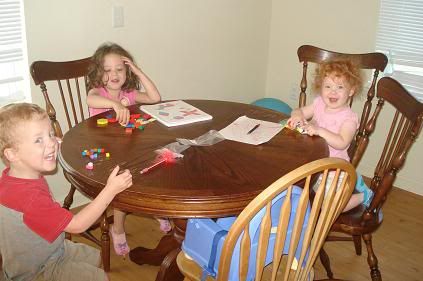 having crazy hair,
lol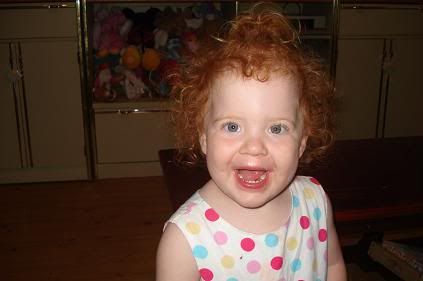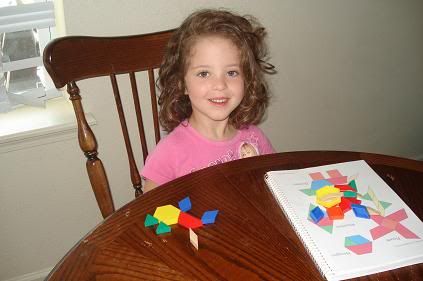 blowing bubbles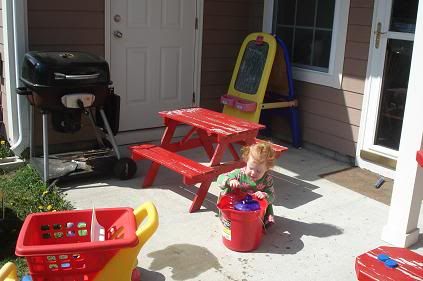 and enjoying many many ice cream breaks. That's the fringe
benefit
of having a mommy who is seven months pregnant I guess!