After living only 15 minutes away for over four years, we FINALLY made it to the Mystic Seaport. It's very pricey to get in, which is a big part of what has kept us away this long. We found out that our library has membership cards we could check out and use for one day of free admission though - how cool is that?! And with my parents coming it seemed like the perfect chance to go.
We had a great time! I definitely want to go back - but only when I can get that library pass again! Regular
admission
is $24 a person - yikes! In any case it was just beautiful, and an interesting educational trip as well. I was surprised that little Matt sat and listened to an entire demonstration on old fashioned printing presses. He just loved that, and it was pretty crazy how much work went into printing in those days.
Yay
for computers, right?
Beth's favorite thing was going for a ride behind Duke the horse. You can see her here in the pink....and part of Duke too,
lol
.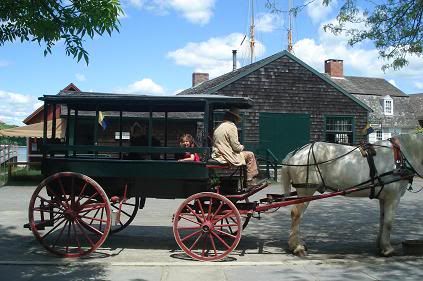 Carrie really enjoyed the children's museum they had...it was set up with a ship kitchen, beds, and fishing area - as well as a toddler area with puzzles and books. I had to shoo them out of here after about an hour...they would have stayed all day I think.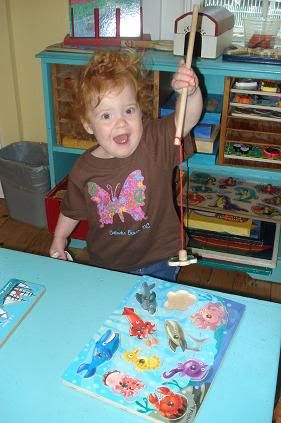 We also got to tour several large historical sailing ships, visit old homes, shops, and other buildings, and even play on a nautical themed playground.