Happy Birthday to my wonderful husband! He's 27 this year, and we started dating when he was 17 (and I was 16.) I can't believe it has been ten years already! I still feel the same. I guess the four kids prove we are not teenagers anymore though. Next month will make eight years of marriage as well.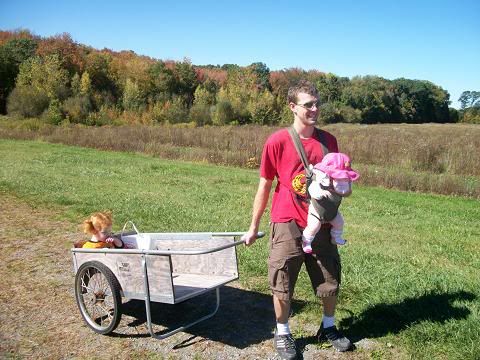 I'm so glad it fell on Columbus Day this year...it's awesome having a three day weekend! The weather was perfect for apple picking too, so we spent a nice day at the orchard. After that it was home for apple crisp and cider....yummy!
I just love having Matt home. I enjoy his company of course, but it's also nice having an extra set of hands. I feel like I can get so much more done, and he always the best ideas for activities with the big kids. I think I should look for a job and let him homeschool!