Beth and Matt had their dance recital last Saturday. Beth took princess ballet this spring, and Matt took a music and movement class. They both did a really nice job, and it was super cute to watch all the kiddos up there. I'm so glad I made it to see them because by that evening I was in L&D preparing for Katherine's birth.
Carrie LOVED watching the recital and clapped for and waved at all the dancers.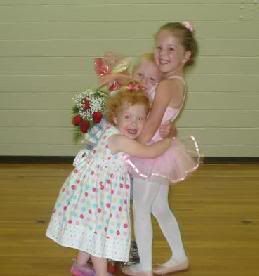 Look how big Matt is...he's almost caught up with his sister!