Wow, I haven't updated in a while! The kids and I have just been outside enjoying this beautiful weather. We have had a early and very warm spring for Connecticut - we even had the kids' pools out one day! Some days still call for a sweatshirt, but we have mostly made the switch to shorts.
Of course nothing fits from last year, so I have had to do some shopping. I took Beth and Matt to Target for new sandals, and Beth tried on every pair in the store I think before settling on a bright pink pair with flowers. Matt went straight for a plain brown pair that are just like the ones he had last year, lol. Thank goodness I have at least one boy! I also let Beth and Matt pick out a few things for Baby Katy...aren't little girl clothes the cutest?
Baby Katy is doing fantastic btw...not ready to be born yet! I am only a week from the time Carrie was born but all is still going well. I think she just might be a July baby afterall. I'm feeling pretty lazy these days though...by the time Matt gets home from work all I want to do is crash with a good book and let him take over dinner, bathtime, and bedtime. He's done great with bathtime and dinner clean-up....but I still find myself cooking and putting the babies to bed most nights. For some reason if it's not me tucking them in they think it's fine to run around in their room till 10pm.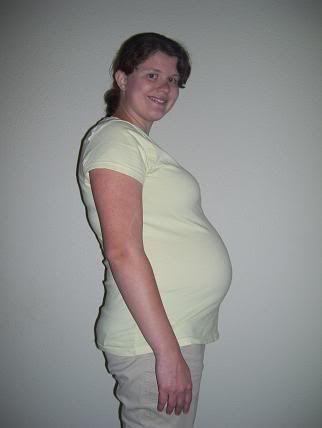 Homeschooling is still going well. The kids are so smart, and I they just learn everything without all that much help me. I usually do kindergarten work with Beth three or four days a week, and the rest of our time is filled with play, art projects, trips to the children's museum, and library visits.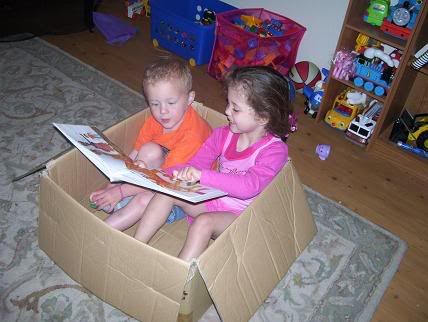 Easter was great! It was so nice and warm, a great change from last year's frigid egg hunt.