March 2nd was Dr. Seuss's birthday - also known as Read Across America day. What better way to celebrate than with a party? They held one here in housing, and all the kids had a blast. They had books, games, face painting, junk food, even a bounce house.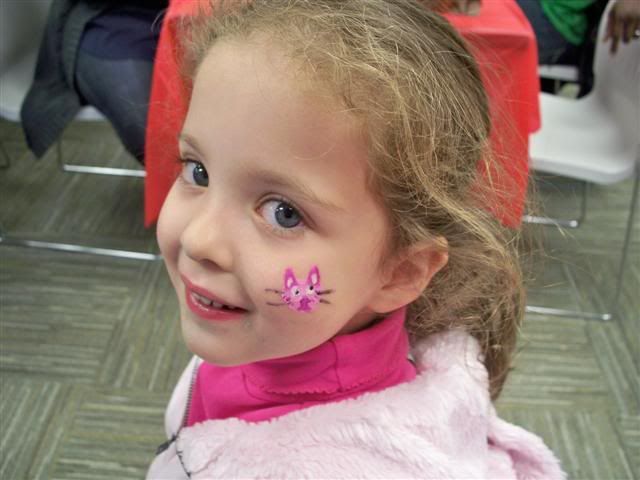 In other news it is feeling more and more like spring here - finally! Daddy took each of the kids for a bike ride today - here's Carrie having her turn. Beth and Matt weigh like 40 pounds a piece and I'm not sure if they will be getting anymore rides, lol. Beth can ride her own bike quite well anyway...she just didn't want to be left out.
My pregnancy is going well - I'm 22 weeks already! I did have to stay overnight in the hospital this past week with a kidney stone. Take my advice - you do NOT want a kidney stone. Worst pain ever! In any case little girl looks fine, and we are calling her Baby Katy. I feel like we have spent a lot of time at the doctor's office between Carrie and I lately (and even made two ER trips!)....it's wearing me out! Hopefully the next few weeks at least will be uneventful.